WankzVR has a ton of videos, so it can be hard to choose the really good ones. Actually, all their videos are really good so let us choose the most unique videos. Whether it's an extreme fantasy or a hot threesome, this teen centric site will fulfill all your VR fantasies.
Scenes: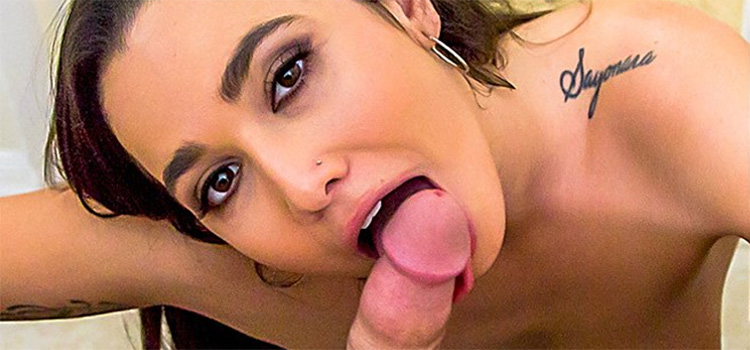 Karlee Grey in From Blue To Grey
Karlee Grey
is one of the hottest girls I've seen WankzVR do a POV porn video with, and that's a really high bar to get over. She's got amazing curves on her tanned, sexy body, and the bikini she's wearing doesn't leave anything to the imagination. She's a little upset that you haven't had much time for her lately, so she's got a suggestion: hot, steamy shower sex! After she convinces you to play with her tits (as if anybody here would need to be convinced) and grinds her ass on you, you two head to the shower. I don't know what I'd rather do, bend her over or have her hook a leg up on my shoulder, so luckily you get to do both. It's not over after the shower either, you get to fuck her big wet tits before she straddles you and rides you. I can't get over how hot her boobs are!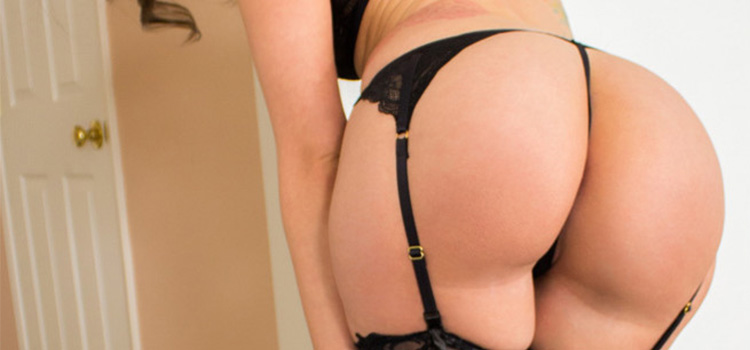 Gia Paige in The Gia Paige Experience
There's nothing better than having a hot girlfriend who wants to take care of you after a long, hard day at the office. Well, thanks to WankzVR, you get the real girlfriend experience from
Gia Paige
, a tight bodied brunette teen with perky tits and a really nice ass. She's here to surprise you with some sexy, lacy black lingerie; garters, stockings, the whole nine yards. I love it when my girlfriend puts in that extra effort to let me know I'm the man. Of course, Gia isn't just some porcelain doll that you have to admire but not touch, you get up close and personal with her in virtual reality. She can't wait to suck your dick, ride you, and let you pound her wet pussy in missionary and doggy style. Personally, I would have gone for her butthole too, but I'm a fucking pervert. She's just so sexy.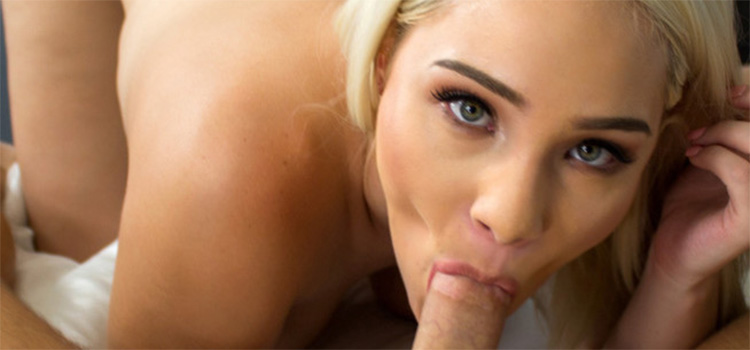 Hadley Viscara in GF's Sister
We've all had fantasies about fucking a girl and her sister, right? I know I sure as hell have. You're hanging out with your gf's sister all day in this video, which is the kind of circumstance that's just asking for some trouble. Obviously, the feeling is mutual, because
Hadley Viscara
shows up wearing some sweet black lingerie, just the kind of thing a sexy little blonde nymph would use to seduce her sister's boyfriend. I don't know why I'm saying "little" here, because Hadley's got really big bouncy tits. Once she gets them out, it's all hands on deck for some nipple twisting and tugging, which she loves. After you're done playing with her teen tits, she rides your dick like she's trying to get you to nut before her sister comes back in both cowgirl and reverse cowgirl. Between that and the doggy style, she's not going to have any trouble getting me to blow a big load.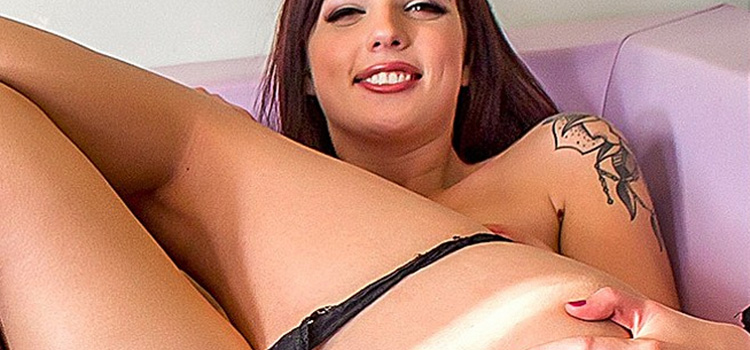 Scarlett Mae in Can You Teach Me

Everything is going great for
Scarlett Mae
. She's hot as hell, she aced her college entrance exams, and she got accepted to a really good school. There's just one thing bothering her. Scarlett just isn't very experienced sexually, and she's worried that she's going to get thunder-fucked by some big, burly campus hunks. Luckily, she's got you here to ask for advice, and you're more than happy to show her just what she's in for. After a suspiciously talented blowjob, Scarlett bends over and lets you have her pussy from the back. I think she's just using this whole thing as a flimsy excuse to fuck you, but I'd have to be dumb as fuck to tell a sexy redhead teen like her that I know what she's up to. I love her tattoos too, she isn't covered in them like some kind of trashy alt girl but she's got enough to let you know you're going to have a good time.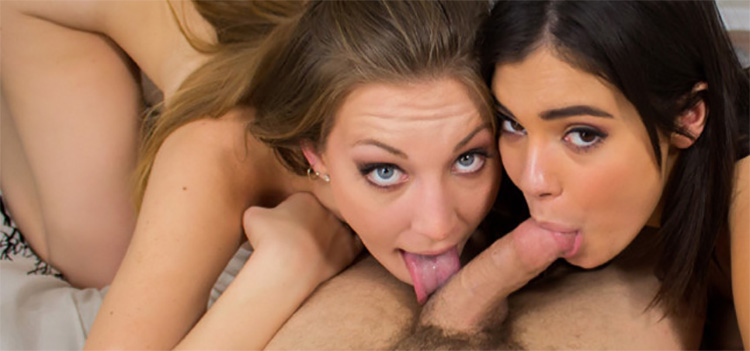 Jessie Wylde and Violet Starr in Cock A Doodle Two
What's better than one teen pussy in the morning? A double dose of sweet snatch, brought to you by the WankzVR boys!
Jessie Wylde
and
Violet Starr
make this video a real treat. The premise is pretty simple, Violet Starr is horny and she wants your man meat. Luckily for you, her friend Jessie also desperately needs a deep dicking, and you know what they say, two heads are better than one. I mean, if I'm getting sucked off, I've got some balls that need attention too. You name it, and these two girls do it. Taking turns riding you? Check. Ass eating? Check. Pussy to mouth? You better believe it, my man. This might be the best threesome video I've seen from WankzVR, the girls are amazingly hot and amazingly good at fucking. My favorite parts are always doggy with the girl who isn't getting fucked playing with the other girl's ass or pussy and these two don't disappoint in that department either.