VR Cosplay X
is seriously one of the best VR porn sites out there, because they mix cosplay with hardcore porn. Can you even get better than that? Oh I don't know, how about costume accuracy, legit backgrounds, and the back stories even make sense! Sorry, I'm nerding out again but you know what? These videos will turn you into a nerd too.
Scenes: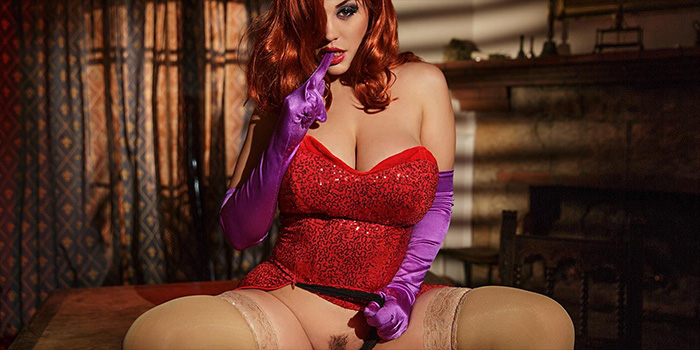 Blondie Fesser in Jessica Rabbit A XXX Parody

You wouldn't think a girl named
Blondie Fesser
could play Jessica Rabbit, but you'd be wrong! In this fantasy from VRCosplayX, you're a private detective and she needs your services. She's pretty sure that little fucker Roger Rabbit is cheating on her and you're the only person who can find out the truth. She needs to keep everything quiet so he doesn't find out, which means she can't pay you in the usual ways. Obviously you're not going to do this for free, so you decide to give her a different kind of private dick! This clip has everything, it's got big titty fucking, a really hot blowjob, plenty of sex, and Jessica even smokes and gives you a footjob. I've gotta say, I've had fantasies about her for like 30 years, and VRCosplayX brought them to life.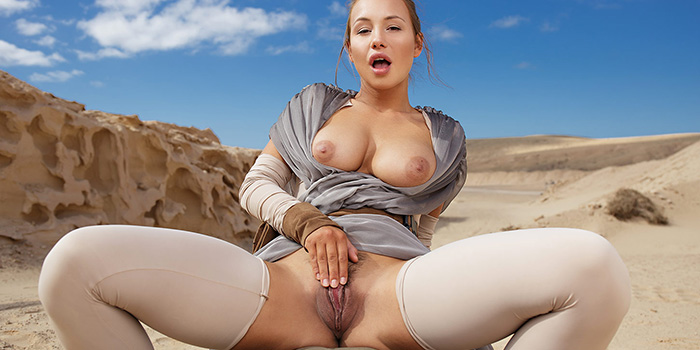 Taylor Sands In Star Wars A XXX Parody

Sand may be coarse and get everywhere, but
Taylor Sands
doesn't have time to worry about that. An enemy pilot has tracked her down and it's up to you to save her! Luckily, you're in exactly the right place at exactly the right time, and you manage to take down the trooper chasing her with one well placed blaster shot. After the two of you spend time spend a little time messing around with props that are probably legally distinctive from Han Solo's blaster and Luke Skywalker's lightsaber, she decides to thank you properly. She blows you, rides you, and lets you blow a Death Star sized load all over her face. I like VRCosplayX's take on Star Wars a hell of a lot better than the new movies!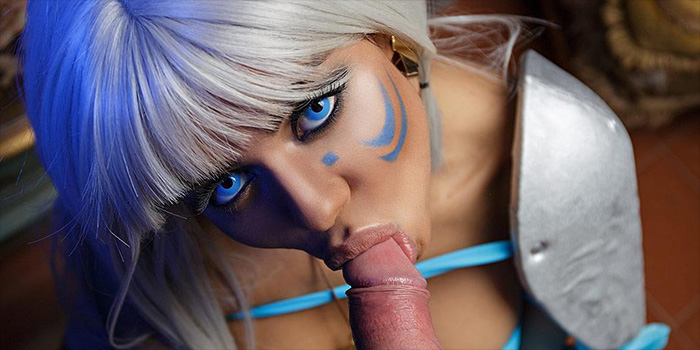 Canela Skin In Atlantis A XXX Parody

The secrets of Atlantis are yours for the taking, and you've had your fair share of adventures since you came to the legendary undersea kingdom. You love your own home, and your own legend has grown so much that you're in line to marry the beautiful Kida. Part of the Atlantean matrimonial tradition is an incredibly sexy striptease and dance routine with plenty of ass shaking, who knew they were this hot? After you get to enjoy the sexy show, Kida, played by
Canela Skin
, shows your mighty warrior's spear the kind of respect it deserves with her mouth and her ass. With her sexy Atlantean accent, which sounds suspiciously Colombian to me, it's no wonder VRCosplayX chose the ladies of the undersea kingdom over the surface dwellers.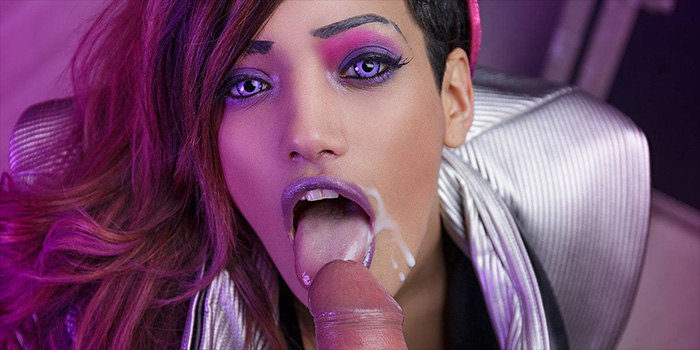 Penelope Cum in Overwatch Sombra A XXX Parody
You're a pretty good network operator in your own way, but let's face it, you're just a scrub compared to Sombra, Overwatch's premiere Mexican hacker babe. I'm afraid I don't speak Spanish, but it's obvious that Sombra, played by
Penelope Cum
, is taunting you for your lack of network security. What a joke, who can possibly protect themselves against her talents? She's got you by the balls and she knows it, which leads her to offer you a parting gift before she translocates out of this facility: her hot body. VRCosplayX treats us to a great blowjob and more, as Sombra uses her highest level techniques to extract the final piece of data that she needs: a big load of cum. Now that's some data that I don't mind her extracting!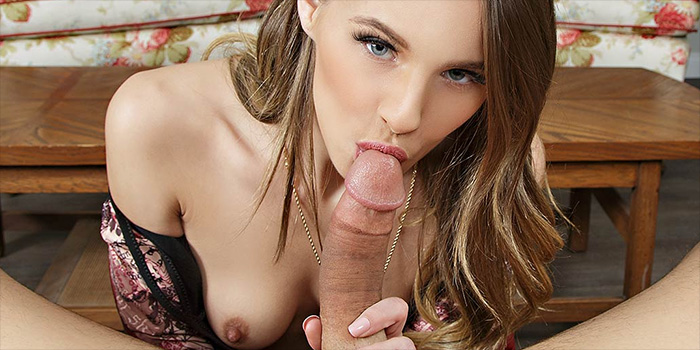 Jillian Janson in Avengers Scarlet Witch A XXX Parody
It doesn't take the powers of the Mind Stone to figure out that Scarlet Witch and Vision aren't your typical couple. She has telekinetic powers and the ability to manipulate minds; he's got an artificial body and, unfortunately, he looks like a giant tomato. You step into the role of Vision just as she finishes casting an illusion spell to make you look like an ordinary human. She's tired of people staring at the two of you when you go out on dates, and really, can you blame her? You're probably a little put off at first, but she starts working a different kind of magic on your cock to change your mind. You'll be harder than a Wakandan vibranium deposit after she gets done sucking and fucking you. The VRCosplayX guys outdid themselves with
Jillian Janson
as Scarlet Witch here, I think she's even hotter than Elizabeth Olsen.