Angel Wicky
is a very versatile model/pornstar from the
Czech Republic
who got her start in 2012 and quickly became one of the most popular busty blondes of all time. The great part about Angel is that not all her work is hardcore, because she has done soft solo work in the past, and hard solo like masturbation and fetish. Plus, her tits are fucking amazing.
Scenes: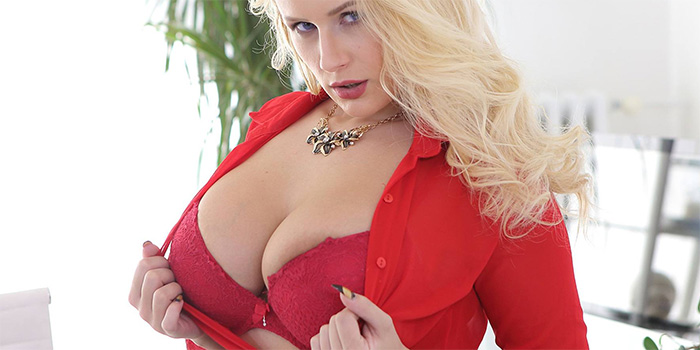 Sexy CEO Letting Off Steam - Virtual Taboo

Work sucks, even if you're the boss, and yes, even if you're an impossibly stacked MILF like Angel Wicky. When you're the boss, you get to do whatever you want, and Angel needs to blow off a little steam after a hard day at the office. Sadly, she doesn't have any studly secretaries in the office, but that's where you come in! After she asks you to rub her tired and extremely sexy feet, you're treated to a teasing reveal of her massive tits and pierced nipples, right before you get to watch her finger herself in her office chair. The best part to me is her crazy pussy piercing, I've never seen a gold stud through a labia before. When they said it was going to be Virtual Taboo, I definitely wasn't expecting that kind of surprise!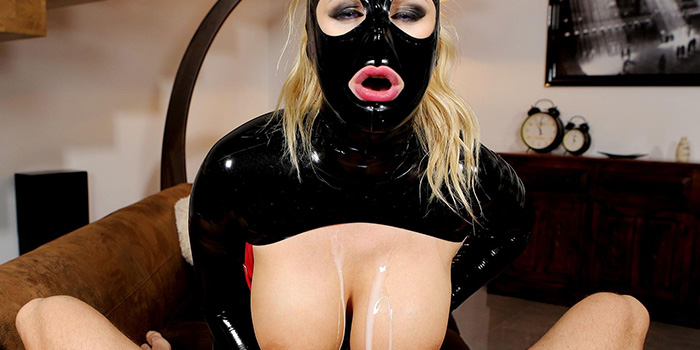 Latex Angel - Reality Lovers

In this VR porn clip from Reality Lovers, you had one job. One! Your virtual girlfriend Angel Wicky is happy to see you in the morning, making you breakfast and everything a good girl is supposed to do. She even tells you that she's got a sexy surprise ready, and all you have to do to get it is clean the house a little on your day off. Well, virtual you is a lazy bastard, and your girlfriend is going from a virtual "angel" to a dominating devil as she dons a latex catsuit and really gives you the business. If I knew ahead of time that I'd be getting manhandled by someone like Angel for not cleaning the house, I'd make sure I left my socks on the floor every night.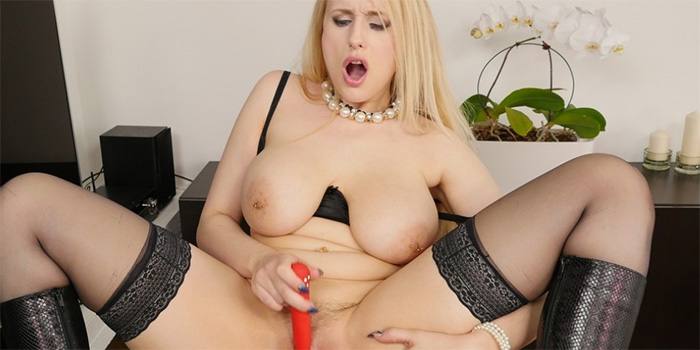 Depraved Angel - Stockings VR

Who doesn't love stockings and pussy? Gay guys, but that's beside the point. What we've got here from Stockings VR is a clip of Angel Wicky, my new favorite Czech babe, wearing a dress that can barely contain her huge tits and some very tantalizing sheer black stockings. There's no bullshit, no preamble, she's just here to spread her legs wide open for you and give you a show that you'll blow a load to faster than I can say "fuck yeah". Well, she can't help playing with her tits first, but we all know we're here to watch her open her pussy up with her fingers and a little vibrator. The best part, for me, is when she gets the speculum out and we get to watch every little detail of exactly what happens when a hot cougar gets herself off.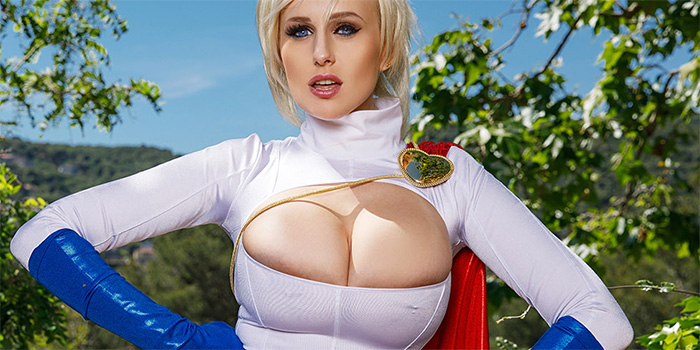 Powergirl ASSembly A XXX Parody - VR Cosplay X
VR Cosplay X presents Powergirl, a character who is definitely legally distinctive from other female superheroes, portrayed by Angel Wicky. Turns out, you're lucky enough to be dating her, and she's pissed off because she has to waste her time at a birthday party for Supergirl. Lucky for you, she's had enough of that bitchy Kryptonian skank and she's gonna blow off the party to blow you instead. I've gotta tell you, I'm a huge fan of women in uniform, and Powergirl's costume doesn't leave anything to the imagination. I bet she can deflect bullets with her tits, but she's not about to dodge the cumshot she's getting after you get to fuck her right in her super ass.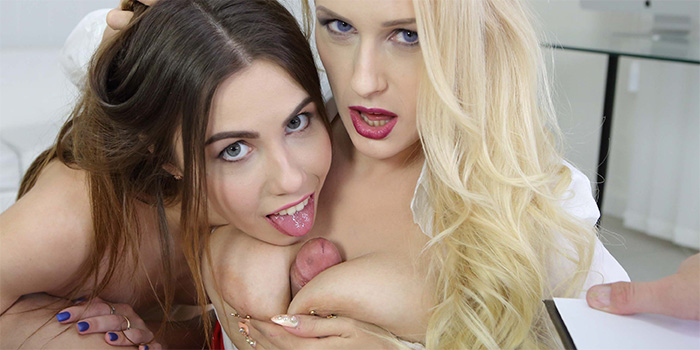 Angel Wicky is Casting For A New Cutie - TmwVRNet


Now this is a VR setup I can get behind. TmwVRNet has you as the casting director for a porn studio and Angel Wicky as your assistant. She's here to let you know that she's found a promising new starlet, and she's going to use your cock for an audition. Angel knows exactly how to take charge, making the new girl suck your balls and smothering her face in her big tits while she's titty fucking you. You even get to shove the new girl's face right in Angel's ass while she's riding you, and there's plenty of spanking too. A dream threesome with a stacked MILF and a petite little tattooed brunette, is there a hotter scenario out there? I don't think so, but I bet the TmwVRNet guys have plenty more where this one came from.